Hello and a warm welcome to my website.
I'm an author, broadcaster; feature writer – and a big fan of our four-legged friends. Please feel free to meander through the pages.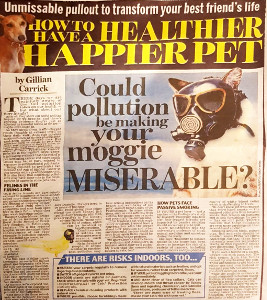 I'm working on a couple of new books; and a series of feature articles; ranging from what constitutes the perfect diet for our pets, to why do we give our dogs the names we do.
In case you haven't had a chance to read it yet, take a look at my feature on how pollution's affecting our firm friends. And here are the books I've published so far – six, and counting.
Happy reading!